6 Shot Glass Dispenser Holder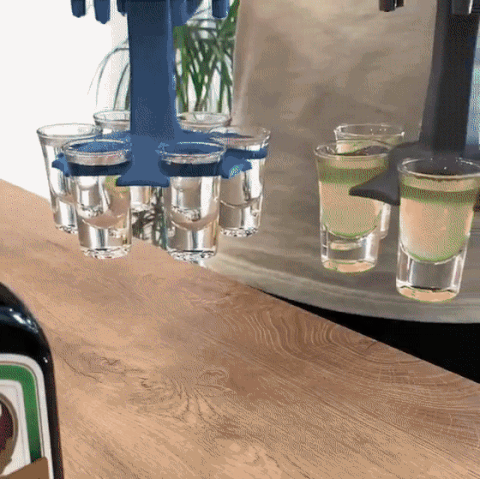 FEATURES:
Having some friends over that like to take shots? Looking to fill up multiple shot glasses at one time? This 6 shot glass holder and the carrier will allow you to easily fill up to six shot glasses at once with your favorite beverage of choice and then carry them, all in one!
If you are looking to purchase more than one, please add to cart and then change your quantity!
PACKAGE:
6 Shot Glass Dispenser without cup.
Worldwide shipping:
Please allow 2-4 weeks for delivery to the United States, Canada, United Kingdom, Australia, New Zealand, and all European Union Countries.
Please allow 2-6 weeks for delivery to the rest of the world.
Amazing, really fast delivery, very beautiful products and packaging, I recommend five stars